At Smiling Kidds – 
Make the first visit a happy one. And all the rest too!
At Smiling Kidds, we prioritize the care and comfort of your children and teenagers, ensuring that their experience with us is an excellent one! We hold each interaction with our patients to an incredibly high standard because it means so much to us that we are able to build connections from the beginning. 
With our focus being children's dentistry, you truly won't find another dental home that is more dedicated to giving your child an experience that will last a lifetime.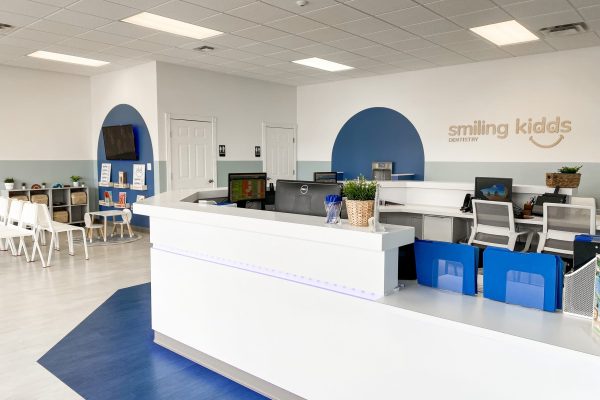 During your first visit, we want to start by allowing you and your child time to get comfortable with us. We invite your child to chat with us like they are speaking to a close friend, we want to get to know both of you! As we spend time chatting, feel free to ask any questions or discuss concerns at any point as well; we're here to help.
Once you're both feeling more relaxed, we will take some time to obtain any relevant medical information before beginning with your child's cleaning, x-ray, examination, or another scheduled service. We will also assess your child's bite development, the need for further treatment, advise on fluoride application, and demonstrate a proper cleaning regimen for your child to follow at home. 
By the end of the first appointment, you should have all your questions and concerns addressed and a new appointment scheduled for a follow-up cleaning or treatment visit.